Looking for Short Term Rentals in Larnaca? At LIV Apartments, we provide the perfect accommodation solution for your exceptional stay in Larnaca. Whether you're visiting for leisure or business, our hotel apartments in Larnaca city center are designed to meet your every need.
Discover the beauty and charm of Larnaca, a captivating city nestled on Cyprus' coast. With its rich history, stunning beaches, and vibrant atmosphere, Larnaca offers an unforgettable experience for travelers seeking a memorable vacation or work-related stay.
Discover Larnaca, Cyprus: A City of Wonders
Located on the beautiful island of Cyprus, Larnaca blends ancient history with modern attractions. In this enchanting city adorned with mythology and history, you can explore an array of cultural and historical landmarks.
From the lively atmosphere on the palm-lined Finikoudes promenade to marveling at the impressive architecture of the Church of Saint Lazarus, there are always things to do in Larnaca. A variety of top restaurants are available throughout the city for those looking for culinary delight, and for those seeking sun-soaked relaxation, Larnaca's pristine beaches, such as Mackenzie Beach, will make your vacation complete.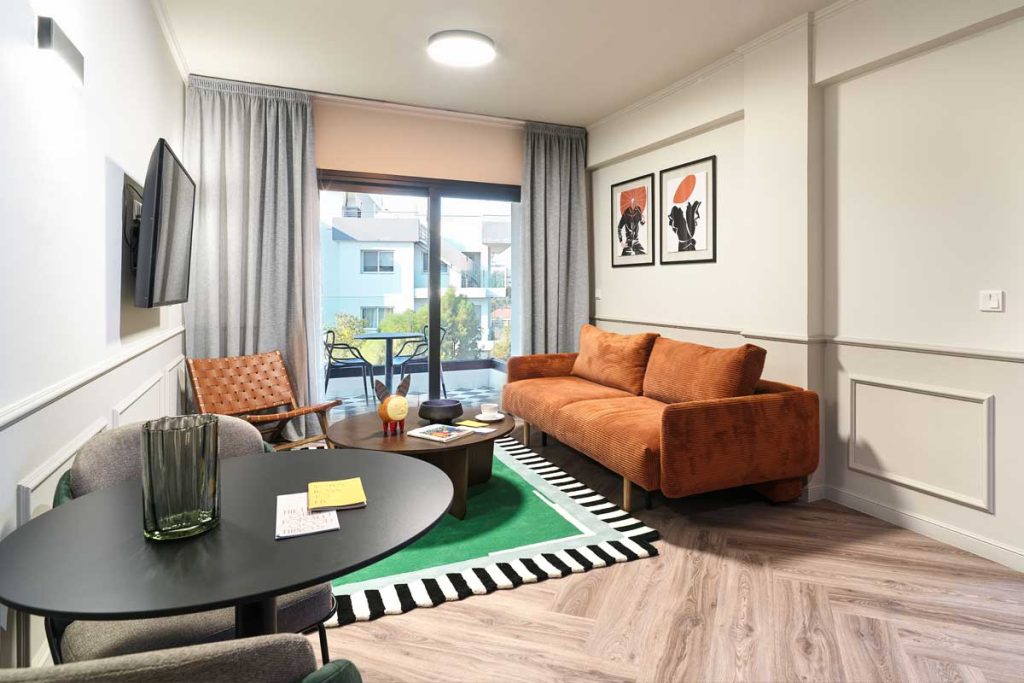 Thinking that short term rentals in Larnaca mean you can't enjoy personalized service? Think again!
When you choose to host in our hotel apartments, you can enjoy a short-term rental with all the advantages of our dedicated service. At LIV apartments, we believe in going above and beyond to exceed our guests' expectations. Our attentive and knowledgeable staff is always available to provide personalized recommendations, assist with questions, and ensure your stay is extraordinary.
Come and stay at LIV Hotels
LIV Hotels prides itself on providing exceptional accommodation solutions in Larnaca. Our hotel apartments are carefully designed to meet your every need, ensuring a comfortable and memorable stay. Located in the heart of Larnaca city center, our boutique hotel offers a perfect blend of luxury, convenience, and personalized service.
Book your short term rentals in Larnaca today and let us be your home away from home in this captivating city.