So you're planning a trip to Larnaca, Cyprus? Eeee! Or perhaps you're still in the decision-making phase and have yet to decide on your next adventure's destination. Either way, you'll want to stick around and soak up every word to plan your visit to Larnaca. We're going to go through everything you should know about Larnaca! Including – where to stay (hello, Liv Mackenzie), what to do (ever heard of an underwater museum?), what to eat (already craving all of the Greek mezes), and so much more.
Explore the beauty and culture of Larnaca – top 3 city tours
Wine, plus mountain scenery, equals Vino Venture
Spend the day exploring the Troodos Mountains and sipping on real Cypriot wine. Throughout the day, your tour group will stop at three local wineries in and around the Troodos Mountains. Even when you're not tossing back a glass of vino, you will still be surrounded by Larnaca's natural beauty and culture. This tour is run by a group of local foodies and wine lovers of Cypriot ancestry who really know their stuff.
If you're interested in this tour, you will ideally want to book ahead, as it's very popular. Also, drink plenty of water and stay hydrated throughout this 8-hour experience.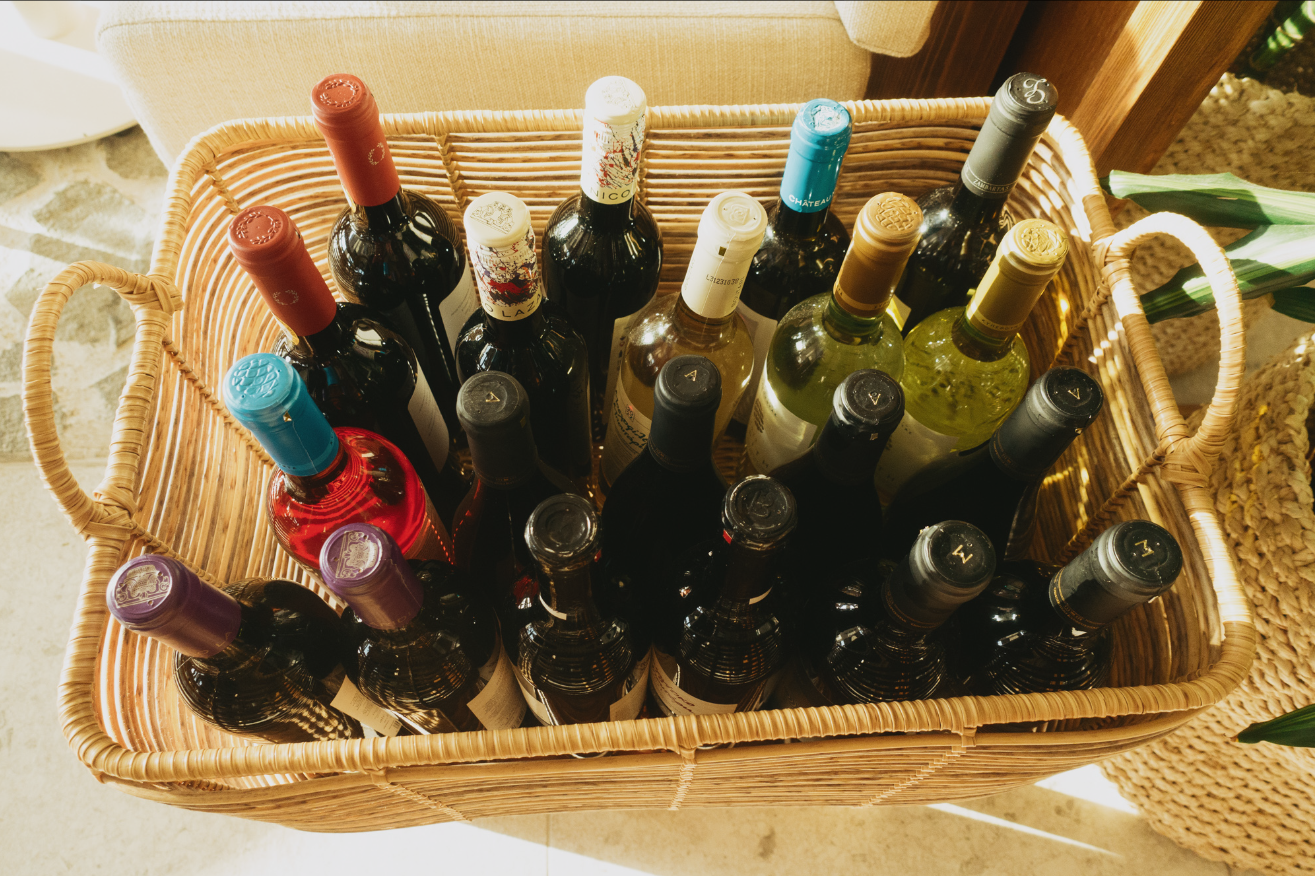 The Ultimate Larnaca experience – touring the Troodos Mountains
There is a 10-hour tour that packs the best of the best that the Troodos Mountains offer! The tour starts with an early morning pick-up from selected hotels before setting off for the unforgettable evergreen peaks of the Troodos Mountains. You'll spend the day sightseeing at manufactured destinations like ancient churches and historic villages and seriously stunning natural sights like winding tree-lined paths and waterfalls.
Completely customizable Larnaca tour
If you want to steer away from the places that traditional tourists may stack their trip with, consider investing in a local guide. This site offers the experience of connecting with a local tour guide, just you and your group. No company vest, no walking around wearing a backpack with a giant orange flag on a stick poking out from it. The idea is to connect with a down-to-earth, local and simply chat with them at first. They'll get to know you, your travel style, and your must-see sites and then create a tour for you (and take you on it). If you want to get away from the tourist traps and experience Larnaca as a local would, this is a great way to do that!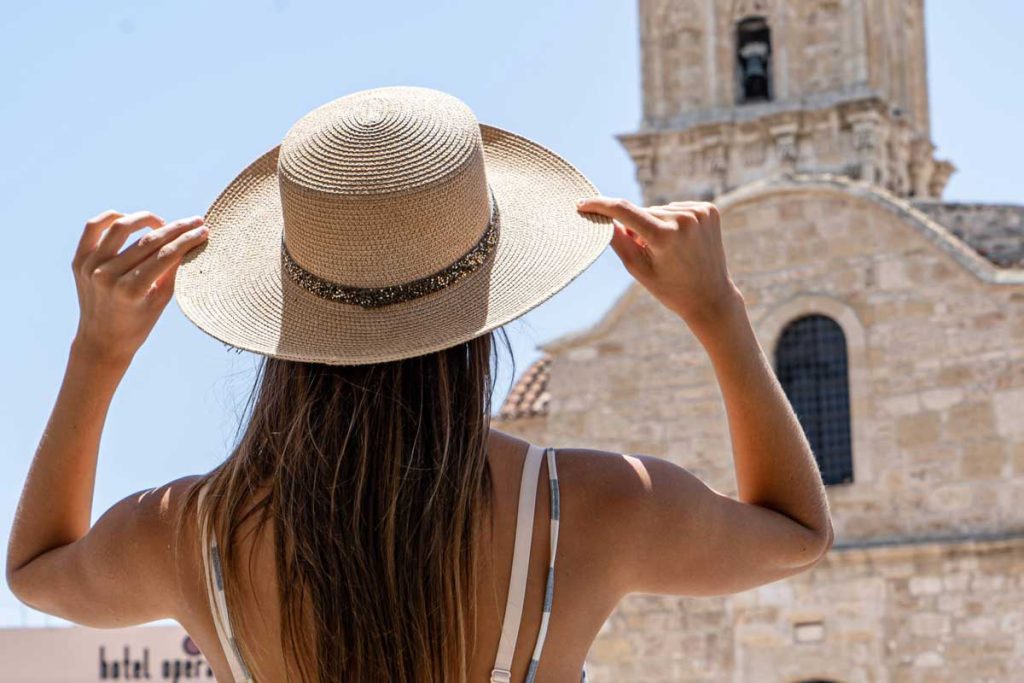 Enjoy a taste of local cuisine with Liv's top 4 restaurant recommendations
Arxontikon
If you want to treat your tastebuds to the ultimate Meze experience, head to Arxontikon. They are known for their fresh, tasty dishes made from an array of exceptional hand-selected fish, produce, and meats. The food is excellent; many are drawn here because of its stunning building and decor. Arxontikon is known as the Mansion of Evanthia Pieridou, the last remaining mansion on the seafront. These mansions once housed the likes of European merchants and financial magnates.
Za'atar Lebanese Bakery
If you're looking for a bite to eat to sustain you while wandering throughout the city, you must stop by Za'atar Lebanese Bakery and grab a traditional Lebanese treat (or 2… or 5). Order one of their delicious homemade, oven-baked, vegan Za'atar Pies, or splurge and try something more modern like their mozzarella, chocolate, and banana pizza!! This dessert is ideal for 3-4 people.
Almar Seafood Bar
If you are staying in Mackenzie Beach, this place is an absolute must-visit! And heck, even if you're not staying there, it's worth putting in the effort (Mackenzie Beach also has a ton of bars, clubs, and sights to see!). Almar is right on the beach and really encompasses that Island lifestyle vibe. Their dishes are light, fresh, and simply delicious. You can either take a break from the sun and dine in their indoor restaurant or chill out on one of their loungers, enjoying a fresh coffee, zesty juice, and a bite to eat. Follow your Island instinct to their Instagram page, and see why this place is a hot commodity.
To Kafe Tis Chrysanthi's
To Kafe Tis Chrysanthi's is a popping eatery in Larnaca city center. They are open for brunch, lunch, and dinner and are well-known for their desserts, sweets, and cocktails. Seriously, no matter what time of the day you come here, you won't be disappointed with what you taste. The owner puts a Cypriot spin on many classic western dishes, providing the comforting feeling of familiarity with a splash of adventure.
Get off the beaten path with Liv's top 3 hidden gems
Take adventure to new depths… like 200 m underwater
Have you ever been to an underwater museum? Probably not, right? And we don't think many other people would be raising their hand right now. However, there is an underwater journey-snorkeling trip that allows you to experience a more modern addition to Larnaca, an underwater museum about 150-200 meters underwater. Over 90 statues are laid out on the ocean floor for you to explore.
Another snorkeling point will take you to Cyprus's startling, beautiful azul waters. Here you can swim amongst the brightly colored fish and, if you're lucky, glide beside the Green Turtle and the Loggerhead Turtle.
Indulge in a sunset champagne cruise
You're on holiday, so treat yourself to a private cruise. Imagine this: you set sail on the Mediterranean sea. Well, a professional skipper will set sail with you abroad. This tour is available for groups of up to 6 people. Set sail from Larnaca, anchor off-shore, and sip champagne as you watch the sun go down while dangling your feet in the water. Seriously, what could be better!?
Try your hand at the magic of clay
If you like getting your hands dirty, you'll love the clay molding workshops Emira Pottery offers. From the moment you set foot in Emira, you will be dazzled by the ornate and elegant creations that flood the shelves of Emira. Their storefront and studio are not too far from Larnaca city center and Finikoudes beach, so it's pretty easy to get to/from during your stay.
Spend a day at the beach or exploring nearby islands with Liv's top 3 outdoor activities
Cycle the Larnaca Salt Lake
There are so many things to do in Larnaca, Cyprus, and Larnaca Salt Lake is an absolute must-see and a very popular tourist spot. There are many ways to explore the Larnaca Salt Lake, but we suggest renting a bicycle and leisurely making your way around. One of the main reasons this place is so popular is because Flamingoes always hang out here. You can practically guarantee a flamingo sighting; tens of thousands of Flamingos visit here annually from around November to May.
Soak up the sun at Mackenzie Beach
Mackenzie Beach is the most lively and happening place to stay in Larnaca. There are a ton of restaurants, beach clubs, bars, and more, all lining the water's edge. Basically, it's where the cool kids hang out. Seriously you could stay here for a whole week, eat out for every single meal, and still not experience all of the incredible places Mackenzie Beach has to offer.
And if you're looking for elevated accommodation in the area, you're in luck! LIV Collections recently opened a new Liv Mackenzie location in March 2023. These luxury rooms overlook the Mediterranean Sea and allow guests to be completely immersed in the Larnaca Beach experience. With the airport just a brief 8 minutes away and state-of-the-art corporate facilities, it's the perfect stay for travelers of all kinds.
Finikoudes Beach
If you're planning a visit to Larnaca, Cyprus, no trip would be complete without a visit to Finikoudes Beach. Here, you can stroll the promenade, which is abundant with shops, restaurants, cafes, and sightseeing. Or, take things slow and set yourself up at the beach for the day, a-top one of their lounges and umbrellas. Finikoudes Beach is also in the perfect spot, just walking distance from the Church of St. Lazarus and the Larnaca Fort and a slightly longer walk towards Larnaca city center.
Learn about Larnaca's history, art, and architecture at its iconic sites with Liv's top 3 attractions
Explore the Church of St. Lazarus
One of the finest examples of Byzantine architecture, this church is truly stunning inside and out. But, if you want to go indoors, make sure you have dressed appropriately, or you won't be allowed in. There is also a Byzantine museum on the church grounds.
Visit Larnaca Medieval Fort
This Fort is also commonly referred to as the Larnaca Castle and is only a 5-10 minute walk away from the Church of St. Lazarus, so it is the perfect little combo. It's also nearby Finikoudes Beach, right at the end of the promenade.
Plan a day of NOTHING
There are so many things to do in Larnaca, Cyprus; random streets you want to wander down, a hole-in-the-wall eatery, a private patch of sand at Mackenzie Beach, and more. So, we suggest pre-planning an "empty" day in your itinerary. So that once you're here, you can go where the wind takes you!